You Need New Metrics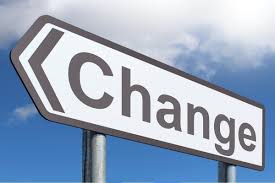 In the data world, one of the big takeaways from 2020 was the need to reassess existing metrics. With businesses seeing their revenue fall off a cliff, the analysis shifted from performance trend to performance recovery.
Looking Back
After the fallout, the focus was on both damages and recovery. Below are some questions you might see with each focus.
Damage analysis
How did business change with our top customers? Who are the customers we lost?
Which of our markets were impacted the most?
Can we determine if specific industries will have a long-lasting decline in activity?
Recovery analysis
Which top customers are (not) re-engaging? Which are back from the dead?
Are some markets recovering faster than others?
Are there changes to the outlook for some industries?
Redefining Metrics
Data-driven companies can shift their attention to these questions by leveraging their business intelligence solutions, but they will need new metrics. While COVID-19 pushed digitalization more than any other force we have seen, it also amplified the need for different metrics that can tell the business impact story. This is not a unique exercise – it should be happening regularly if shifts to your business weaken your ability to measure performance with the usual numbers. What are the indicators you need to measure recovery for your business?
You can start redefining metrics by identifying a new set of questions. Wrangling up the data ingredients for these metrics will be more difficult if external variables like industry-group projections are required. As always, start with metrics that give you the most value with reasonable effort.  Qualify those metrics for what they are – business loss or recovery metrics. Context around these measures is important. Validate the data ingredients before you use them – be on the lookout for misleading metrics.
I wish you the clarity you need to continue navigating through uncertainty. In the meantime, all the best in 2021.