Shadow IT Is Taking Charge Over Business and Operational Intelligence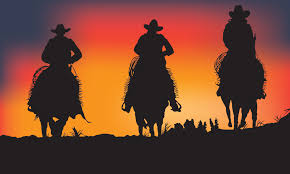 Originally posted: on LinkedIn
As productivity tools and technologies have matured over the decades, business units have learned to deploy their own information-technology solutions without the use of a traditional "IT" organization. This stealthy concept of "shadow IT" is nothing new. Business subject matter experts have been operating under the radar long before Microsoft Access became a core CRM solution for corporate marketing departments (that was not a joke). Historically, these non-IT initiatives began as hush-hush projects, but a new normal has emerged where bold initiatives – those involving data analytics in particular – can move confidently out of the shadows.
In the past, you could easily spot these "unofficial" IT efforts. One example came with the onset of Internet marketing. "Rogue marketing" groups would pop up with their own "e-marketing system", including a database containing customers, prospects and email addresses. The owners and administrators of these email marketing systems were not part of IT, and more alarmingly they were not always under the marketing hierarchy either. Putting aside any marketing protocol concerns for a moment, this is where the "shadow" in shadow IT started to get real.
While it is concerning that business units have trespassed into traditionally IT-oriented disciplines, can you really blame them? Technologies such as those supporting data analytics have advanced at a much faster pace in recent years. The appetite and proven value for data analysis has grown at the same time, but the weight of IT Operations has not let up. As a result, IT struggles to get its head above water so that it can lead the company into the adoption of new data platforms. Advancing new technologies tends to fall to the last slide in the annual IT Strategy presentation. Meanwhile, business units seek out a faster path.
In 2015, Gartner published its prediction that "by 2017, most business users and analysts in organizations will have access to self-service tools to prepare data for analysis." At the time that quote was published, it was already old news. The real breaking news was that business users were already taking data from corporate systems and using their own analytics tools and platforms to seek out new information. This was not limited to business intelligence solutions, which specialize in identifying trends and measuring business performance using historical data. The bigger revelation was that non-IT departments were launching their own solutions to boost operational intelligence – the ability to act on real-time data often described as "data in flight", such as bank transactions (fraud detection) and equipment sensor data (wear and breakdown alerts). With the lure of visually stunning tools and real-time analysis capabilities, shadow IT has increased its share of the technology footprint.
Much of the incentive for producing do-it-yourself analytics comes from the traditional time to value (TtV) goal. For a business user who really knows the data and its potential value, setting up a standalone analytical solution can be fairly simple, and often free of any upfront software cost as is the case with evaluation versions. Software vendors have put tremendous effort in reducing the setup time for their tools, and they will proudly showcase how their software can connect to virtually any data source you provide – whether it be from a pristine database or streaming data such as event streams and sensor data. And contrary to popular belief, it does not take a PhD to unlock value and discover patterns. These factors continually expand the potential audience for business and operational intelligence technologies.
The question that IT leadership previously struggled with was – "how do we deal with or eliminate shadow IT?", but clearly the discussion needs to focus more on enabling the right technology that can help the business. There have been many articles in recent years that present strong testimony against unauthorized technology initiatives, and the various issues they highlight deserve serious consideration. The fact remains that shadow IT is here to stay, but the key to mitigating its risks starts with IT. Two of the main symptoms of a shadow IT epidemic are 1) the lack of alignment between IT and business objectives and 2) lack of a progressive IT strategy and leadership team. In most cases, it is a combination of both. The inability of IT to branch out from its day-to-day focus will prevent it from upholding its leadership role. The truly progressive IT organizations will find a way to lead the exploration and adoption of new data technologies, while the rest will leave it up to someone else.