Maximizing Returns Series Part 2: Who are the Zookeepers?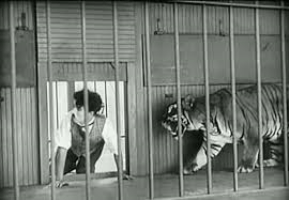 In Part 1 of my series on Maximizing Returns with your data investments, I covered the importance of getting to know the data that flows through your organization. This should not be a cursory exercise. The time spent will enable you to focus on the right places for your investment. In this second part of this series, I will discuss a resource that is critical in getting the maximum return on your data investments, large or small.
Who are the Zookeepers?
Job site payscale.com explains that good zookeepers "not only help care for and monitor the health of the animals they work with, but also provide education to the general public and zoo visitors." The data subject matter experts (SME's) in your organization play an oddly similar role. Interestingly, you can draw a parallel between these distinctly different professions as strange as it may sound. My point is, these specialized roles cover many similar functions. Bear with me on this:
Both professions handle the care and feeding
These are both known experts on the subjects within their field
They monitor behavior and ensure security
Their ability to recognize and diagnose problems specific to their subjects is critical
They carry out procedures to keep a clean environment
Data SME's, often known as data stewards, are vital to any strategic investments that are dependent on data. Data stewards are specialists much like the zoo curators. Their understanding of policies, historical usage, and data quality will help prevent the misuse of data. Data stewardship is a role within formal data governance programs, but it also exists less formally in organizations that lack the full scope and uber-formality of data governance. For our purposes, we will use data steward to describe our go-to data expert among our stakeholders.
Identifying the Experts
If you do not recognize the title "data steward" in your organization, there are some questions you can ask to identify the data expert for a specific domain. Here are some examples:
CRM data: "Who would know how we imported the customers from the old system into the new system and how we cleaned the data?"
Customer interactions: "We just revised the customer portal on our website. Who can tell us how to find the content our customers are viewing most?"
Sales/orders data: "Who could explain where the data comes from for our current sales metrics?"
Sensor data: "How can we use our truck sensor data to better plan for vehicle part replacements?"
Billing data: "Who would know how an entry in the billing system moves from beginning to end, and what might hold it up from being marked paid?"
HR data: "Who can explain what levels of access exist for employee payroll information?"
Simple Rules for Engaging Data Stewards
Step 1: Get to the Point
Once you identify and meet with a data steward, you can make the most effective use of everyone's time by simply stating what you are trying to accomplish. If you are going to make a significant investment to analyze data from your business, the data steward can help prevent you from misusing the data or relying on data that tells the wrong story. At an appropriate level of detail, these SME's need to understand your goals and objectives. Let them be in on the mission.
Step 2: Have Your Questions Ready
It is irresponsible to ask only a few questions before rushing off with a data extract you know little about. Thoroughly engage data stewards throughout the process. Here are just a few topics and questions you might address:
The goal or expected outcome from the proposed data project or investment (part of step 1)
The origins of the data of interest, and the processes that clean and store it
Known quality issues with the data (historical or current)
Reality check: Is the data biased? Does it "tilt" in a direction that makes it less accurate?
For unstructured data such as electronic documents, what level of content management exists that can be leveraged?
Security issues and usage policies of the data (e.g. internal or external use)
Step 3: Reflect on Lessons Learned
Productive meetings with data stewards should yield solid answers and provide direction. Some lessons you should take away might address questions such as:
Have we been looking in the right place for the data we need? Do other locations exist for this information?
Should we be addressing any data integrity or quality issues with this data?
Do we collect the specific data we need to achieve our objective? Are the goals realistic?
Can we modify our process to collect any important data we do not collect currently? (Don't give up!)
Are we talking with the right people? Are other data experts more appropriate?
Will the return on our data investment depend on additional data or people?
The cost of including the right SME's is much less than the cost of not using them, but sometimes time is the deciding factor. If "time to market" is your top priority and you are unfortunate enough to have an uncooperative or unhelpful data steward, you may need to make a decision without consulting folks who work closely with the data. This is a terrible path to take, so avoid it if you can. Do your best to include all the people who are experts with how the data is collected, stored and used.
"Please Don't Feed the Animals"
In conclusion, a sign that reads "Please don't feed the animals" won't make you think about your data investment. I am dragging out this parallel anyway as it is important to listen to warnings from the experts before setting expectations for a data project. Part 3 will conclude this series and bring together the considerations for an effective, made-to-order roadmap for your data investment. You can better maximize the returns you achieve by outlining a plan using input from your data stewards. Just like the zookeeper, they are a vital source of information who know the good, bad and the ugly – and learning that can keep you out of trouble.